Welcome to Cork
Cork is Ireland's Maritime Haven with a significant maritime history spanning over a thousand years, set in a beautiful soft coastal environment where the land, the people and their culture will allow you to discover a quirky way to stimulate all of your senses.
Cork is Ireland's Gateway to Europe's finest maritime-inspired stories and adventures; home to Ireland's finest natural wonders.
Only Cork feels, looks, sounds and tastes this pure. Savour a haven of unrivalled beauty on land and sea. Roam and revel in it − you never know where you'll end up, or who you'll meet here.
Our History
Cork Harbour is the second largest natural harbour in the world and a river estuary at the mouth of the River Lee. Built on marshlands, and originally a monastic settlement, Cork City ('Corcach Mór Mumhan' which means the 'great marsh of Munster') is set on the northwest of the harbour and upstream on the River Lee. The centre of the city is nestled between the two channels of the River Lee which splits at the western end, surrounding the city before merging to flow outwards via the quays and docks towards Cork Harbour.
Cork Harbour and City have been a maritime gateway to Ireland since records began and the region is steeped in history. From monastic settlement, Viking trading post, capital of the Kingdom of Desmond to the rule of the Anglo-Normans, who fortified the city with stone walls. The city was then defended by two castles – the Kings Castle and the Queen's Castle, which are now depicted on the Cork City Coat of Arms. During the Napoleonic Wars, the British built strategic fortifications to defend the harbour, many of which survived and have become important tourist centres. In somewhat recent history, over three million emigrants travelled through Cobh to flee poverty and make a life elsewhere.
Visit, Explore, Discover, Dive in to Cork Harbour
Cork Harbour has so much to offer the visitor; travelling from Roche's Point Lighthouse on the east side of the harbour to Camden Fort Meagher on the west side there is a wealth of heritage sites, water and shore activities, picturesque towns and villages, galleries, food markets, walking trails and communities and their stories to explore and experience.
Cork City has fast become a friendly and vibrant cultural centre. Explore the narrow streets where you will discover the rich history of Cork at every corner. Learn about its culture and heritage through visiting the city's museums and galleries. There is a choice of great restaurants and bars serving fresh, local produce, as well as unique, characterful shops to while away an enjoyable day.
But, no visit is complete without stepping into the hustle and bustle of the English Market which offers locally produced foods, cheeses and breads as well as chat and banter with the friendly stall holders.
Welcome to Cork!
Experience Pure Cork Sights Sounds Food Culture Personality
Cork is famous for it's excellent casual dining showcasing delicious local fare. Here are some suggestions to wet your appetite during your stay in Cork. The weekends are busy in the city so we'd recommend booking a table where applicable.
---
The Castle, Blackrock Castle, Cork
More Info
---
Market Lane, Oliver Plunkett Street, Cork
More Info
---
Greenes, MacCurtain Street, Cork
More Info 
---
Orso, Pembroke Street, Cork
More Info
---
Tequila Jack's Mexican Restaurant, Lapp's Quay, Cork
More Info
---
Elbow Lane, Oliver Plunkett Street, Cork
More Info
---
Serendipity, Western Road, Cork
More Info
---
Jacques, Oliver Plunkett Street, Cork
More Info
---
Liberty Grill, Washington Street, Cork
More Info
---
The Quay Co-Op, (V) Cork
More Info
---
Café Paradiso, Western Road, Cork  (V)
More Info
---
Les Gourmandise, Cook Street, Cork
More Info 
---
Isaacs, MacCurtain Street, Cork
More Info
---
Cronins Seafood Bar, Crosshaven, Co Cork
More Info
---
The Bosun, Monkstown, Co Cork
More Info
---
Gallaghers, MacCurtain Street, Cork
More Info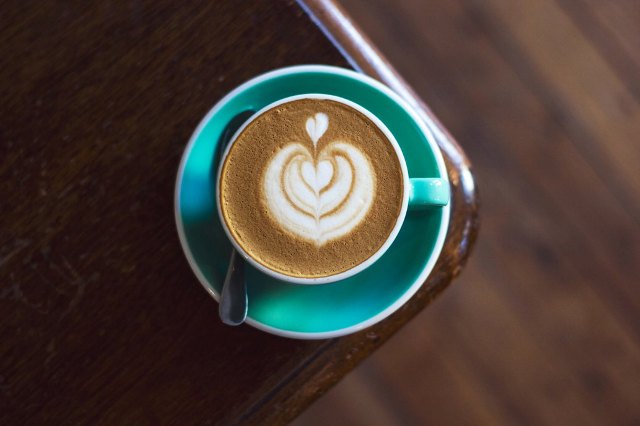 We are very proud of our Independent Cafe scene in Cork, each bringing their own brand of uniqueness with most supporting local food producers accompanied by a fine selection of coffees from around the world including some excellent local roasts.
---
Iyers, Popes Quay, Cork (V)
---
Union Grind, 4 Union Quay, Cork
---
Miyazaki, Evergreen Street, Cork
---
Idaho Cafe, Caroline Street, Cork
---
Dukes Coffee, Careys Lane, Cork
---
Crawford Gallery Café, Emmett Place, Cork
---
Nash19, Oliver Plunket Street, Cork
---
Three Fools, Grand Parade, Cork
---
Fellinis, Carey's Lane, Cork
---
Alchemy, Barracks Street, Cork
---
Filter, 19 Georges Quay, Cork
---
Cork Coffee Roasters, Bridge Street and French Church Street, Cork
---
Myo 34, Popes Quay, Cork
---
Scrypt Cafe, Triskel, Christ Church Lane, Cork
---
Cafe Gusto, Lapps Quay, Cork
---
Siopa gan anim, 3 Cornmarket St, Centre, Cork
---
Tara's Tearoom 45 MacCurtain Street, Cork
---
Tirimasu, 17 Proby's Quay, Cork
---
Coffee Pod, Lapps Quay, Cork
---
The Fish Wife, MacCurtain Street and Grand Parade, Cork
---
Farmgate Restaurant, The English Market, Cork
---